Betongbil - Arctic Ecocrete
Prosjektets overordnede målsetting er å forbedre det arktiske områdets konkurransekraft, vitalitet og sysselsetting. Dette skal gjøres med tett samarbeid med nordområdenes viktigste forskningsinstitusjoner og forretningsutviklere innen betongindustrien.
The aim of the
Arctic Ecocrete
project is to develop novel environmentally-friendly concrete mixtures utilizing local industrial residues (like ashes and slags) for winter concrete works and novel production technology for winter concreting.
Project contact: Bård Arntsen, Øystein Kleven
Current data CL1-14 (29 Mar 2019, 13:40 UTC):
Logger battery: 5.0 V
Modem battery: 6.4 V
Current data CL1-11 (29 Mar 2019, 13:40 UTC):
Logger battery: 5.4 V
Modem battery: 7.0 V
Measurement data are available as Excel (xlsx) file for CL1-14 and CL1-11.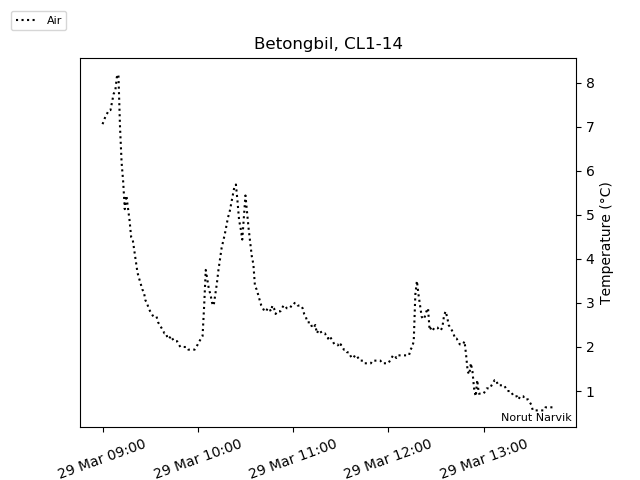 Recent temperature measurements. Time is UTC. (interactive)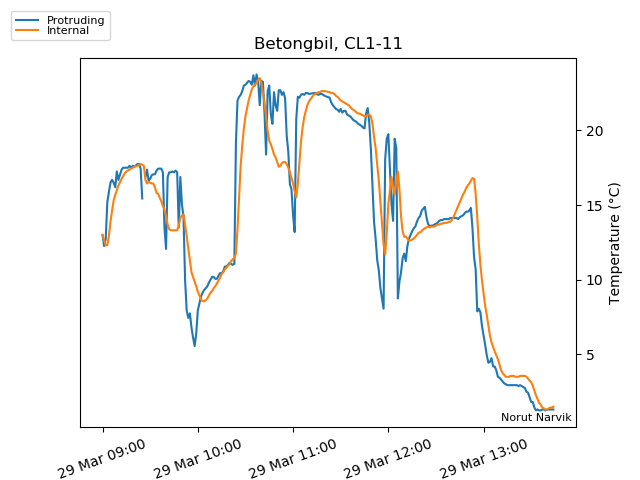 Recent temperature measurements. Time is UTC. (interactive)